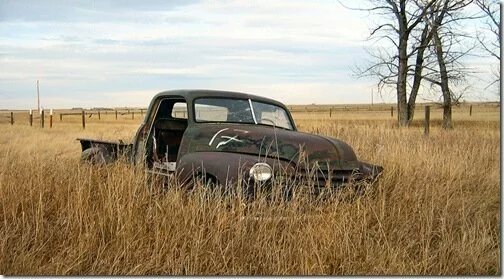 I have many blog posts in my archives, that are good to read but unfortunately failed without any visits.  I am sure you too have a few of them, that were deprived of attention they deserve.  So are they really dead?  What can you do with such posts?
Revisit and "Polish" Old Blog Posts
I do this activity every week.  Following is a brief list of sub-activities, but make sure to tweak them based on your blog and niche.
Pick up about 3-5 posts from your Archive, every week
Make sure to select the ones you consider "good enough" for promotion
Also consider if they are still relevant to the current market in your niche (Who would want to read What is Twitter? eh!)
Tweak the Headline, Content and Grammar, if they are too naive (At least, you wrote them when you were naive!)
Update the Post.  Add any attractive images that might make them spicy! 
Maintain a list of such Posts – which are eligible and ready for promotion
Let's call this list a – Gem List.
Showcase them on the Home Page of your Blog
Showcase a couple of posts from the Gem List – on the Home Page of your Blog.  Invariably, Home Page is something that garners the maximum attention.  You can choose one of these locations, to position these gems of yours.
Top of Content and Sidebars (after your header)
Top of Sidebars (as a widget with bulleted list)
At the bottom of your Recent Post
It becomes a lot easier with Thesis using the following hooks:
thesis_hook_after_header or Feature Box (Top of Content and Sidebars)
thesis_hook_before_sidebars or thesis_hook_before_sidebar_1 (Top of Sidebars)
thesis_hook_after_post or thesis_hook_after_post_box (At the bottom of your Recent Post)
If you are new to Thesis, you can use this excellent article by Sugarrae to get started with Hooks.
But the point here is to showcase the best of your work to the visitors and start driving traffic.
Tweet about them
I am sure you must have gained at least 1000 more followers, since the time you wrote the post.  They might be dying to get updates from you!! Why not make them visitors of your Blog?
So Tweet your Gem List, that you have come up for the week.  Make sure to remove the Archives or some unwanted text that goes along with the tweet.  The best solution is to "hand code" the tweet like – Post Title and Bit.ly link.  I personally use Bit.ly, as it becomes a lot easier to track the statistics.  (I am sure you are shouting a few other URL shorteners, but Bit.ly tops my list!)
You can check the Statistics of a Bit.ly link as – http://bit.ly/info/alphanumcode. Also, use meaningful hashtags with your Tweet like #thesis, #wordpress etc. to attract targeted readers
Use them in your Newsletter
If you are already publishing a Newsletter for your Blog and there are a handful of readers on the list, then I would strongly recommend to include your Gem List Posts on it.
Market them appropriately on your Newsletter, so as to entice the user to click on the link and start reading your post.  Otherwise, you can choose to include the entire post in your Newsletter, but I strongly recommend setting the context and linking back to your Blog.
Share them using some Social Tools
Bookmark on Delicious.  Digg Them.  Share on Reddit.  Save on StumbleUpon.
I am sure you can reach a huge audience, using these Social Tools.  Don't be shy in sharing your own posts.  Make sure the topic targets a reasonable number of audience and share it using the Social Tools of your choice.    Again, take care of the Post names – remove unwanted text from it before posting.
What do you do with your Blog Posts that died?  How do you Promote such Posts and start driving Traffic?  As usual, share your thoughts and ideas as comments to this post.  I am dying to hear them!  Subscribe to Thoughts Unlimited for more such killers!
Photo Credit: dave_7