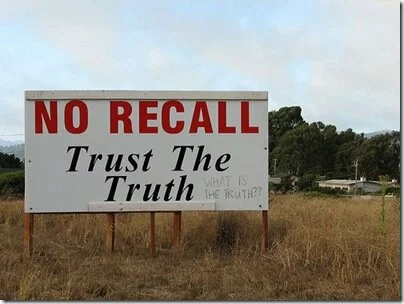 Ok, let's get straight to the point of this post.  Have you ever thought about making your casual blog a professional one?  If yes, then you know that this is not straight forward. I am not going to get into the depths of professional blogging, in this post.  But I will share a few truths about Professional Blogging, that should help you maintain the focus.
There is NO overnight success in Blogging
---
Different bloggers have different targets.  Some wish to get popular by blogging, some are happy with thousands of readers/subscribers, some want to make money from their blogs… Whatever the target may be –
there is no overnight success in Blogging.
If you are into serious blogging, I am sure you have a few PDF files on your computer hard disk that claims to earn you $XXXXX from your blogs.  Though possible, I can tell you that it doesn't work 99.99% of the times. 
So understand the truth – there is no overnight success in Blogging.
Content is the King
---
Nobody keeps visiting a blog, to admire the design and layout.  An attractive and clean design definitely appeals to a first time visitor, but it is the content that brings in
repeat visitors
and
subscribers.
Engrave it in your minds –
Content is the King!
Once you have all ingredients of a professional blog in place, spend quality time on the content of your blog posts.  It can do wonders to your blog!
I strongly recommend you to bookmark Copyblogger.net, a copywriting blog by Brian Clark.  This blog helps you write compelling content, that people will read.
Subscribers are your blog's Lifeline.  Treat them special!
---
Treat your blog's subscribers special.  They are the ones who have shown interest in your blog and waiting for something great. 
It can be a freebie, a goodie or a tip that helps them with something.  But make sure you keep them happy and help them get something out of your blog.
Writing Style makes a lot of difference
---
A blog post is not an article or a research paper.  Keep that in mind when you write.  On an average, I read about 100-200 blog posts everyday and it is not possible to read through the complete text of everything.  I am sure this is the case with most active readers. 
So keep your style simple, give a gist of your post at the beginning and entice the reader to continue.
Networking with Bloggers of similar niche is vital
---
Your blog is never alone.  There are hundreds of similar bloggers, blogging about almost the same topic.  Networking with those bloggers and sharing your ideas, are definitely good for your blog's health.  Some ways of networking are –
commenting on the blogs you regularly read, writing guest posts and promoting others' content.
I am sure this is vital, if you with to succeed as a professional blogger.
I am not yet a blogger, who makes a living out of his/her blog.  But I am sure I will get there.  This post is purely a collection of lessons learnt, during my 8 months of professional blogging.  Share your ideas and experiences as comments to this post.  I would love to hear them all.
Photo Credit: emdot