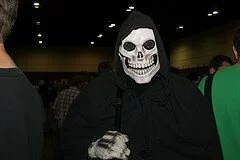 Though SOPA died (postponed, to be exact) after a slew of protests from Major Internet Websites like Wikipedia, MegaUpload.com a cloud-based file sharing site was choked to death on 19 January 2012 by FBI on charges of Hosting Pirated Content and Copyright Infringement.  This is absolute crap, unless proved otherwise!

In an age where Cloud Storage and Content Sharing is norm of any day (I don't have a day when I don't use my Dropbox), it is totally insane to bring down a File Storage Site and trouble a lot of legitimate users who have been using the site for File storage purposes.  Here are some reactions from these users, as reported by CNN:
"Megaupload was closed by the FBI … was I the only ones who had it for work files?" Twitter user Nina Andrade wrote
Seng Ung of Boston said he recently paid roughly $260 for a lifetime membership so he could store old files from childhood and college. He didn't lose them, but now he's gotten nothing in return for his payment, he said.
Developers of open-source Linux and Homebrew software said they used it to upload projects they were working on together.
Shutting down a Service is not a solution to Stop Online Piracy.  I can just go online and get hold of any Pirated Content from thousands of Websites around the Internet.   Also blocking Channels of Piracy takes a toll on millions, who use the same Channels for Legitimate usage.
The Best Way to Reduce Piracy is to:
Put check on the Content and not on the Channels
Clean up the Content, with Support from the Infested Internet Companies
Stop over-reacting and accept that a certain degree of Piracy is "expected" and cannot be eradicated
If such acts of Shutting down Cloud Storage Sites continue, anyone would start thinking twice about using Amazon Cloud Storage or Dropbox (at least I would).  Punish the Conspirators, Not the Internet Users who pay Money for their Service!
Photo Credit: Flickr and Sam Howzit