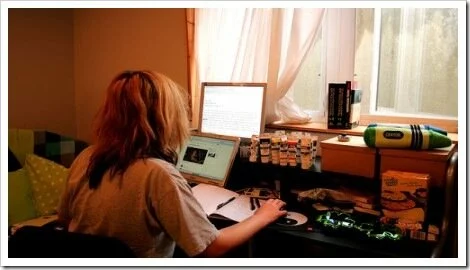 Every wannabe Professional Blogger has this question.  How do I write more Blog Posts?  (Psss… a secret – with a Professional Blog the quality is more important than the quantity of posts!)


Simple!
Read a lot
Think about what you Read
Plan the Blog Post – away from the computer
Write about what others like, in what you Think about what you Read! (oops…)
Personal Blog is where you write, what you like.  But Professional Blogs are meant to write – what others like!
Dipper, the Blogger!
Here is a Blogger who writes a Blog Post every day – in and out!  Let's see what he writes, by the way:
How to increase your Twitter Followers?
How to make more money with you Blog?
Maximizing your Google Adsense Income in 30 days
Nobody wants magic here! Dipper definitely writes a lot – one post per day.  But is it worth the effort?  What do you think?
Dapper, the "Pro" Blogger!
Dapper writes thrice in a week.  He is not "desperate" to look like a regular blogger – but he is!  A peek at his blog:
10 ways to Integrate your Twitter Account with the Wordpress Blog
Customizing the Navigation Bar in Thesis Theme for Wordpress
These are really helpful – even if it is for just one reader! They don't make you shy away – definitely.
Lessons for us
Never appear desperate to write more or to be regular!
Write quality content that will help your readers
Don't write for Traffic!
So are you the Dipper or Dapper?
Awesome photo by: Chapendra