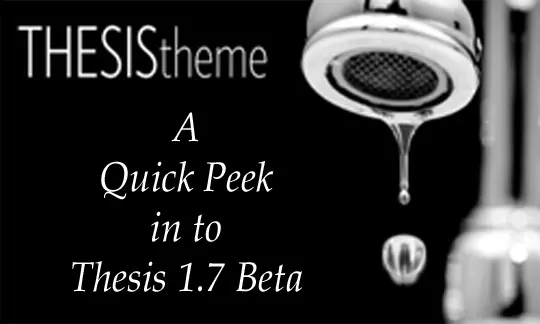 Thesis 1.7 Beta was released last week, amidst enormous expectations and enthusiasm.  Being one among the crowd, I would say that I am not disappointed – both as a Thesis User and Thesis Developer.
Let's take a quick look at what's new in Thesis 1.7
Note: If you have a Thesis Developer License, you can download the Beta file here http://bit.ly/8ZVoqV
Better and Improved Options Management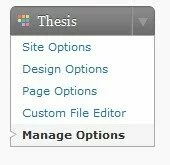 The first thing you'll notice on installing Thesis 1.7, is the additional option panels in your WordPress Dashboard and also (better) re-grouping of few existing options.
The earlier Thesis Options and Design Options are re-christened and re-grouped as – Site Options, Design Options and Page Options. The third option is something new, that helps you better control the configurations related to Pages.
Thesis Setting Export/Import
Good news for Thesis Developers!  Now you don't have to worry about exporting/importing Thesis Theme settings – across the Development and Live Sites.
The new addition of 'Manage Options' (in the above snapshot) helps you seamlessly export or import the Thesis Theme Settings of any site.  So good bye to the 'Thesis Export/Import Plugin'! (ooff, one less plugin!)
Better SEO – Control Robots File from within Thesis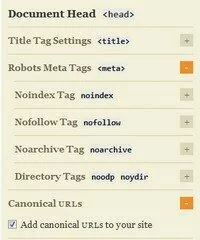 As promised, here is a welcome feature on the SEO front.  Now you can control the Robot meta tags for your – Pages and Posts from the Thesis Administration Panel.
Also added is the support to include Canonical URLs for your site.  These are very welcome features!
Now you can control the Home Page Meta and Title Tags, from within Thesis -> Page Options. Very Nice!




Never Upload a Javascript Library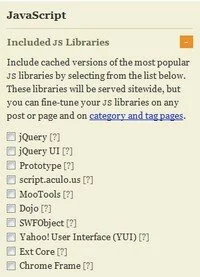 This is really cool for the developers!  You'll never need to manually upload and use a Javascript Library, for the customization needs.
All popular JS libraries including – jQuery, Prototype, Scriptaculous etc., – are included and can be activated from the Thesis Administration Panel.  So you'll never need anything out of this list.
You have an option to select one or more of these libraries for the site!  But make sure of library compatibilities, when planning to use multiple ones.


Word of Caution
Thesis Theme 1.7 is still in Beta and the Thesis Community Members on Twitter (#thesiswp) are coming up with some problems already – in terms to compatibility to their existing skins and customizations. Hopefully, these will be resolved as the Beta is transformed into a "production ready release"
Make sure NOT to install Thesis 1.7 Beta yet on Live Sites!
If you still don't have a copy of the Marvelous Thesis Theme, Grab it here now!
Starting with SEO #2 – Page Titles and Meta Tags