I have frowned sometimes as why Google Chrome doesn't give me options to save my browsing session.  After digging around for a while, I figured out a not-so-direct way to restore all tabs that were open.
Open the Options window
Choose the Basics option
Under On Startup: – choose Restore the pages that were last opened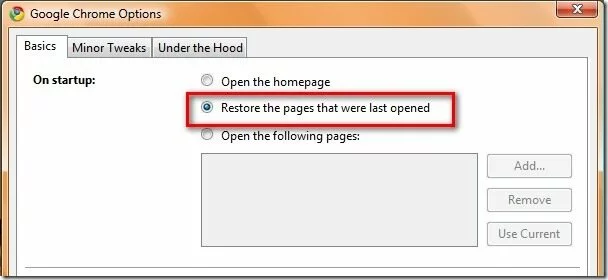 The downside with this is that, open tabs are restored every time you start Chrome (which you may not like!!).  So the only workaround I can think is to Close All tabs before exiting Chrome, when you don't wish to restore them.
Hope you found this useful.
Related posts: