Much has been talked on getting more followers, retaining your followers and blah, blah, blah… But in this post, you will find ways to locate people on Twitter, who are worthy following.  I prefer to call them your Leaders (in a linguistic sense) on Twitter, whom you choose to follow!!  Because who you follow, determines what you gain out of Twitter.
Start with the "Twitter Power 150" list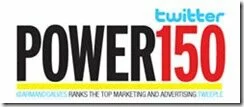 Twitterrank is a service that ranks almost all twitter users, based on a few vital parameters.  Since this post is not about Twitterrank anyway, you can jump to their FAQ section on how this really works.
With inputs from Twitterrank and Dapper, Advertising Age came up with the list of top 150 Twitter Users.  They are ones with popular blogs, focusing on advertising and marketing.
You can access the Twitter Power 150 List here – http://www.twitterpower150.com/
Here is a snapshot of the first 20 in the list and you must already see some big names there…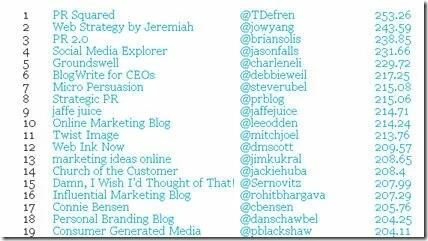 To go a step further, you can jump in to the Advertising Age Power 150 page here – http://adage.com/power150/
Here you can find the complete list of Power bloggers, their rankings on Google, Alexa etc. and links to their websites or blogs. 
I am sure most of them must be on Twitter and this is another way to find your Leaders on Twitter.
Digg through "Shorty Awards Finalists and Nominees"

Shorty Awards is all about recognizing the best content producers on Twitter, for the year 2008.  The finalists were shortlisted and the winners were chosen, purely on the votes given by their followers or readers.
To know more about the Awards, you can go right here – http://shortyawards.com/about/
On the Shorty Awards home page, you can find the list of finalists on a variety of categories.  Some categories to mention are – Advertising, Business, Education, Finance, Music, Politics, Tech, Travel etc.  This gives you an opportunity to choose people from the categories you are interested in.
Also, on choosing a particular category say Tech, you can browse through all nominees under this category.  So, here you have more people to follow!
Find those your Leaders follow
You chose the person, whom you are following on Twitter.  Why not use his Leaders list, to find suitable candidates for you to follow?  Nevertheless, the similarity of interests between you and your leader, must hold good for your leader and those he/she follows.
For instance, I chose to follow Kevin Rose (@kevinrose) on Twitter.  Kevin Rose follows about 140+ people on Twitter, some of whom can be my potential Leaders with similar interests!!
Peek at your RSS Subscriptions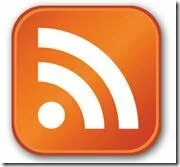 You put in all your valuable effort to choose which Blogs/Websites to follow on RSS Readers.  Why not utilize this effort to choose whom to follow on Twitter?
I am pretty sure that many of the popular Bloggers are currently on Twitter.  And somehow I feel, those who post quality content on their Blogs, can repeat it on Twitter.
So make sure that you follow most of them on Twitter, whose posts you read or whose moves you watch!!
Hope you found this post useful!!  Feel free to add additional thoughts on this subject as comments.  I may choose to add them as updates to my post!!
Also, you can follow me on Twitter here – http://twitter.com/thotsunlimited