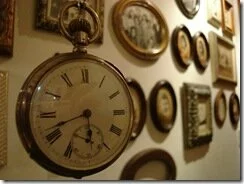 When venturing into part-time blogging or freelancing, the first challenge that comes up is the lack of time.  Everyone of us have 24 hours a day!  A major portion of it is consumed by your full time job, family and entertainment.  In this post, I will share a few tips on how to find some quality "time" for freelancing activities – whether it is blogging, web design or any other activity.
Optimize your Sleeping Time
---
At first, this may sound crazy.  But I really mean it –
optimize your sleeping time.
Sleep is the way of resting your body and the mind.  And there is no single amount of time that suits everyone. 
For instance, the sleeping time required varies between an individual performing physical activities and a thought worker.
Finding out the sleeping time needed by your body and the mind, is what I call an "optimal sleeping time". For me, 7 hours is a good time for quality sleep and I feel fresh and rejuvenated, once awake.
Experiment different sleeping times.  Find out the optimal time that suits your body and the mind. (You should feel fresh and rejuvenated).  Doing so, can gain you somewhere between 30 minutes to 2 hours of extra time everyday
Learn to Read Fast
---
I usually spend around 2 hours a day reading –
it can be newspapers, magazines, blogs or other sites.
Learning to read fast can help you reduce the reading time, while consuming the same amount of information.
Learn to read fast.  You know what you read everyday.  So for a given amount of information, you start spending lesser time than usual.  This can gain you about 30 minutes a day (may be the time for a blog post!)
Spend less time in front of the Television
---
I don't prefer to call it an "idiot box".  But I am sure that it has the capacity to eat away a lot of your quality time, if used inadvertently.
Some spend time on television, to watch a favorite show with their family.  Nothing wrong with that!! But if you are spending more that 2 hours a day in front it – there is something to think about
Find out how much of your time is spent in front of a television.  Try to minimize this time and use it only for essential reasons.  This may gain you about 1 hour a day
Use Commuting time for Generating Ideas
---
If you are spending somewhere around 1-2 hours a day on commuting to work – consider utilizing this time for something useful.  This is a very good time for a lot of activities –
blogging ideas, web design ideas, thoughts about your next book and so on.
Make better use of your commuting time.  Use it for blogging and other ideas.  Keep a notepad handy for jotting down your ideas – otherwise the whole purpose might be defeated
Saturday is a source of "time"
---
I believe Saturday has a lot to offer in terms of time –
if you aren't travelling
.  I wake up a little early –
may be 1.5 to 2 hours –
before everyone else in the family.  This gives me a good quality time for my freelancing activities.  Also this makes me agile for the rest of Saturday, to spend time with the family.
Use your Saturday effectively.  Try to wake up early and catch up some good quality time for the freelancing activities
All these tips were derived from my personal experience with time management.  You are welcome to differ with those!  Also, feel free to convey your thoughts as comments to this post.  You can follow me on Twitter @thotsunlimited
Photo Credit: FABIOLA MEDEIROS- direção de arte