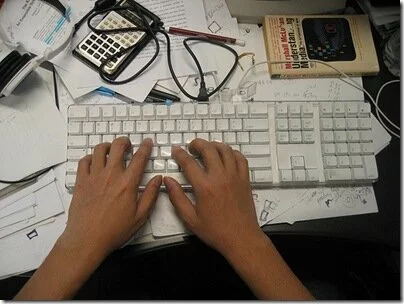 Every Blogger would agree with me, that it takes a longer time to write a Blog Post – than to get an idea on what to write.  Do you know there are some simple techniques that can help you write a Blog Post, almost at the speed of light?  Read on!
Don't Meddle a lot with the Post Title
I agree that the Post Title is a very important aspect of a Blog Post.  But don't meddle with it a lot, at the time of writing.  Choose a Draft Title, which can be modified once the post is complete.  This will help you concentrate on the content, than just the title.
Write a 5-line Summary, upfront
Just before starting the post, write a brief 5-line summary or abstract on what are the core ideas.  Focus on, what the post is all about and how will it help the readers.  This summary can not only go in as the Conclusion – but will also help you plan the post, in the right direction.
Choose the Sub Topics
I have reiterated this on some of my previous posts too.  Don't start writing a post just with the main idea.  Come up with a list of sub-topics – possibly about 5-6 of them. These can eventually change or be removed when you write the post – but they always give the necessary lead that your writing needs!
Focus on the Content – not the Markup or Images
Using Blog Editors like Windows Live Writer, it is very easy to get digressed on the Markup & Styling of your posts – while leaving the content alone!  So don't ever spend time on styling posts, when you write them. It can happen once you are done with your writing!
Also make sure not to focus too much on the grammar, the choice of sentences/words & Images, while you are writing.  These can wait till the end!
Use a Non-Obtrusive Editor
Try to use a non-obtrusive editor, while writing the content.  Consider using Plain Textpad or even the Darkroom Editor.  You can then port it to a Rich Editor like Windows Live Writer, for further editing.
So what do you think about these tips?  Do you have more such tips?  I would love to hear them.  Share as comments!
Photo Credit: dbdbrobot