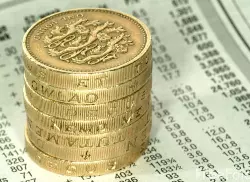 This is the first post in the Series of Part Time Money Making!  I welcome your suggestions or opinions to make this Series more helpful to you.
The fundamental mistake that every prospective Part Time Money Maker commit is – trying to achieve things TOO fast. That's not going to work.  It takes Time and it takes Effort. In this post, I will present you an Outline Sketch for our Part Time Money Plan and also some tentative timelines!

Plan Outline
1. Identify Your Skills that can Make Money
Not all part time skills or techniques make money.  You will need to identify those Skills that you have, which have the potential of making Money.  We will discuss about the identification techniques and strategies later – but for now just remember, this is the first step in our Part Time Money Plan
2. Think of Ways to Sell or Market the Skills
In Internet Business, you become the Seller.  Whether or not you possess Marketing skills, you are required to gain some of it during the course of time.  Typically, you should think about – how people will know about your existence, how will you contact them, how will you be competitive etc.
Again we will discuss more of these and the related strategies later
3. Identify Time Slots
We are talking about Part Time Money Plan. So you will have your Full Time Business/Job running in parallel.  Can you manage them together?  What are your time slots available for Part Time Business?
It is essential to identify how many hours per day/week you can spend on the Part Time Business, very early. It will help you setup reasonable targets out of the Part Time Money Plan
4. Hone your Skills
Sometimes, once you nail down the Skills that can make Money, it makes sense to Hone those Skills – either by Training or Learning. Unless you master those skills, Making Money from them is going to be tougher
Timelines (tentative)
Depending on your comfort levels and available times, it can take you anywhere between 3 Months – 1 Year to start making Part Time Money.
Again, this is indicative.  I have read about Internet Marketers making money within 30 days, but 3 Months is a very practical and realistic time frame.
What Next?
Now that we have an outline sketch for our Part Time Money Plan, we will get in to the details of each of these and some techniques to "make things happen".  My Plan is to send out about 2 Posts per Week on this Topic.  Keep watching!
To get the posts delivered to your Inbox as they are published, you might want to Subscribe using the Box below…
Photo Credit: Freefoto.com | Pile of Money